12 Signs Your Business Needs a HubSpot Website Redesign
August 18, 2020 | 8 min read time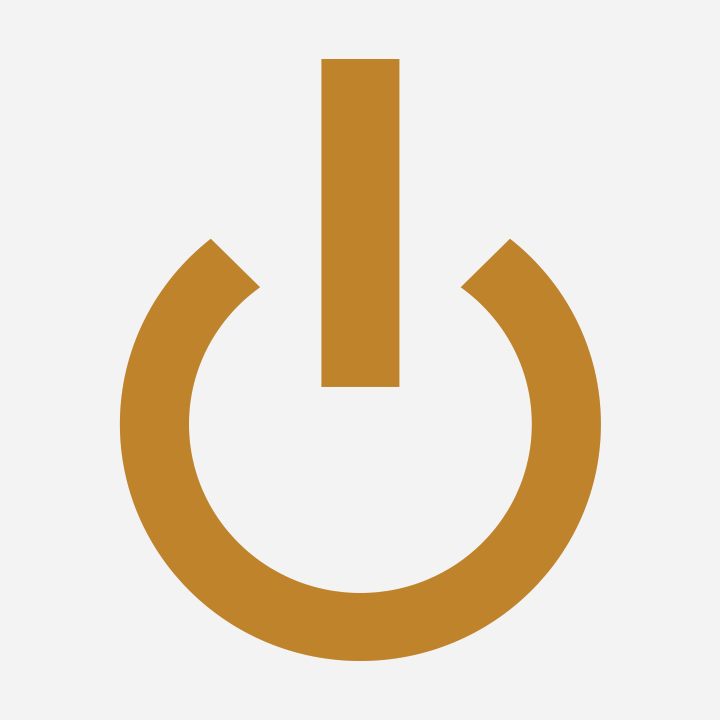 Austin Walker
Topics:
Is your website not performing or converting the way you want it to? Find out here the 12 signs you need a HubSpot website redesign.
If you are thinking about what your next big business move should be, maybe you should consider a Hubspot website redesign.
Today, your company website needs to be well-designed, user-friendly, and engaging. What worked for your business and looked great five years ago might not work and look so well now.
Your website is almost always the first impression a potential customer will have of your brand. So you need to make sure it speaks to your target audience and makes them want to stay on your site.
So what are the signs it's time for a website makeover?
Here are our top twelve signs to look out for:
Sign #1 Outdated Design
Web design trends are constantly changing. Your website may only be a few years old, but it may already look outdated. It could be something obvious from your copyright info still saying 2008 or having blaring music intro every time a visitor lands on your page.
Maybe it is the entire website that looks outdated.
Website design trends have evolved quite a bit over the years. Now it's all about clean and simple designs and easy navigation. If your site is a cluttered mess, it is going to look outdated. That means it is definitely time for a website redesign.
A study by ResearchGate found that 94% of people deem websites with good designs as more trustworthy. When you think of those low quality and loud pop-ups we sometimes encounter, that statistic seems to make sense.
It is vital for you and your business that your customers and potential customers trust you. A fresh website redesign can help make that possible.
Here is an article on how effective and relevant web design contributes to your business.
Sign #2 Your Site Is Still In Flash
I hate to be the one to break it to you, but Flash has been outdated for the past 5+ years. 33.33% of smartphone users use iPhones, which do not support Flash. Not only iPhones and iPads, but also search engines like Google, Yahoo, and Bing are not able to read it. This is disastrous for search engine optimization.
Along with those issues, users have to install always install the latest Flash plugin to see your website, which detracts from the user experience. Flash is a headache to use, difficult to create, and a pain to maintain.
Fortunately for those who love the look of animations can now use HTML5. Developers no longer have to resort to Flash to create animated and interactive features.
The best part? HTML5 is compatible with all different smartphones and browsers so you'll never have to worry about your site having compatibility issues.
Sign #3 Low Conversion Rates and Your Visitors Aren't Sticking Around
If your web analytics and see if you notice a high bounce rate, low time spent on your site, as well as low average pages per visit on your page. Those are all pretty solid indicators that your visitors aren't finding your current website interesting or useful for one or many reasons.
If you are not seeing conversions, it's either because conversion opportunities aren't there to begin with or your page visitors just merely aren't converting.
Now is the time to re-evaluate your digital marketing approach and redesign your website with both your goals and target audience in mind, making sure it speaks to them.
Have both your goals and audience personas in mind before your website redesign and work with your design and development team to tailor and map your site design specifically towards those key factors. You will then see a significant increase in traffic, leads as well as your ROI!
Sign #4 Non-responsive and Doesn't Work Well On Mobile
In the United States alone, a massive 25% of internet users only access the web through a mobile device. More than 20% of Google searches are performed on a mobile device, according to Smart Insights.
It is also essential that your website is not only mobile-friendly but responsive on all devices such as tablets as well.
These statistics are the telltale signs that the world has gone mobile, and if your website isn't optimized, it is officially time for a responsive website redesign.
Sign #5 Struggling To Make Changes
As time has passed since your last website design, content management systems(CMS) for building websites have come a long way over the years. Content management systems have drastically improved, and systems like HubSpot has left Joomla and Drupal in the dust.
It is vital to keep your content up to date and relevant. You need to be able to make edits without having to always rely on a web developer to edit the code.
Here's the great news about switching to a new platform: when you have your website on a CMS, you are in full control. Re-developing and updating your website in a CMS is an excellent move that will empower you as well as your marketing team.
If you are struggling to make simple edits to your website, it may be the time to switch to a new platform.
Sign #6 Your Website is Slow
Nothing will make a visitor abandon a page faster than a website that takes forever to load. What does "forever" mean, exactly? Here are some crucial stats.
47% of users expect a web page to load in two seconds or less, according to KISSmetrics. Also, 40% of people will exit out of a website that takes over three seconds to load.
Making sure your visitors have a great user experience is vital. A slow website will annoy any potential customers, cause them to give up and exit your site. A slow website could also tank your search engine ranking.
When you have a fast-loading website, it will leave a great impression on your customers and ensure that they stick around. When they have a great experience on your site, the chances of them revisiting your website will increase.
There are several and simple ways to speed up your website. So if your website is slow, it may be time for a website redesign.
Sign #7 Inconsistent and Generic Photos and Graphics
When it comes to photography, prominent stock images are becoming to look tacky. We're talking about the stock images that look obviously staged you may have throughout your site.
The best option is to use custom and personalized photography. If that isn't an option, the photos should at least connect with your target audience and represent as well as resonate with your buyer.
For graphics and icons, a modern style is the way to go, and they should have a seamless look from page to page. Clean is in when it comes to graphics and illustrations for web designs.
Sign #8 Your Search Engine Rankings Are Low
Search engine algorithms are ever-evolving and have drastically changed over the years. If your organic search engine rankings are low, it probably means it's time for a website redesign.
Back in the day, it was all about plugging your content with as many keywords as possible when it came to SEO. Now, it's all about having high-quality and original content on your website. This is why websites with blogs perform so well.
Search Engine Journal states that 93% of online experiences begin with search engines. Developing your site with Search Engine Optimization in mind will make sure that potential customers can find you online. What's the point of creating an awesome website if no one will ever see it?
If the content on your website wasn't written keeping current SEO trends in mind, it might be time for a redesign.
Here is an article on how to can use your Hubspot web design as a sales tool and the importance of SEO.
Sign #9 You've Just Outgrown Your Website
Businesses evolve and change as well as grow over time. What may have digitally worked well for your business in 2010 most likely may not work so well in 2020.
Take a look at your current website, and you may notice where it needs some updating. It could look clustered, outdated, you don't have room for calls to action, or visitors may struggle to find the content and pages that are relevant and useful to them.
If you spot a lot of these issues, you have probably outgrown your current website. A new and fresh website could be just what you need to grow and improve your business's web presence.
Sign #10 New Branding or Changes in Company Focus
Just like we mentioned in our previous point above, if you've changed your brand positioning or company, it's likely time for a website redesign.
New branding usually involves a logo redesign, an updated color palette, and a style guide. If you recently went through this rebranding process, you definitely want to apply the same updated aesthetics to your website.
Your website will almost always be the first impression a potential customer will have of your brand. If your site's look and feel of the site doesn't appeal or line up with your current target audience and with your new company focus, now is the time to update it so you get your message across.
Sign #11 Zombie Pages or Pages with Minimal Content
Pages with low total visits, low unique page views, low average time spent on page, and high bounce and exit rates are called "zombie pages". Zombie pages have no value and no soul to your visitors.
They tank your SEO ranking and performance metrics since search engines favor longer pages with quality content.
These zombie pages usually don't contain the relevant information visitors are looking for when they do an online search, so they also get ignored by search engines hurting your performance metrics.
They are also bad for your site visitor's user experience as well.
Go through your website and consolidate pages with related information and get rid of the ones that aren't very useful. Probe around for any pages with links that lead to dead pages you may be unaware of. Each of your pages should have a bare minimum of two hundred words.
Doing this can help improve your rankings and give the user one central location or "hub" to find what they need.
Sign #12 "Walls" of Text
If you've ever received a long text message or a DM from a friend and thought, "Jeez, break up this massive wall of text so it will be easier to read!" The same exact thing can go through your website's visitor's mind when going over blog formatting and other types of written content.
While a wealth of high-quality content is not a bad thing, it can be harmful if you don't know how to structure and format it correctly. Make your content is as easy as possible for the reader to digest. The last thing you want is to make your website feel like reading the pages of a literary novel.
Most visitors are not willing and do not have the time to dig through paragraphs of text to find what they are looking for. Walls of text could frustrate them, leading them to abandon your page. How do you avoid this?
Your pages should be broken up into multiple and digestible sections with clear headers. Break up sections with engaging graphics throughout, to make it easy to scan.
Images should add something relevant to your content, whether it's something instructional, inspirational, or just simply nice to look at– just keep it consistent.
Are You Ready For a Website Redesign?
If you are thinking about the next step you can take to lead your business in the right direction, definitely consider a Hubspot website redesign.
As we said, what may have worked for your business and looked great five years ago might not work and look so well now.
When your website is almost always the first impression a potential customer will have of your brand, you need to make sure it speaks to your target audience and makes them want to stay on your site.
We hope you found this article on Twelve Signs Your Business Needs a HubSpot Website Redesign helpful.
Take a look at our blog for more helpful articles like this one!