Website Update: 7 Simple Steps to Update Your HubSpot Website
November 9, 2020 | 8 min read time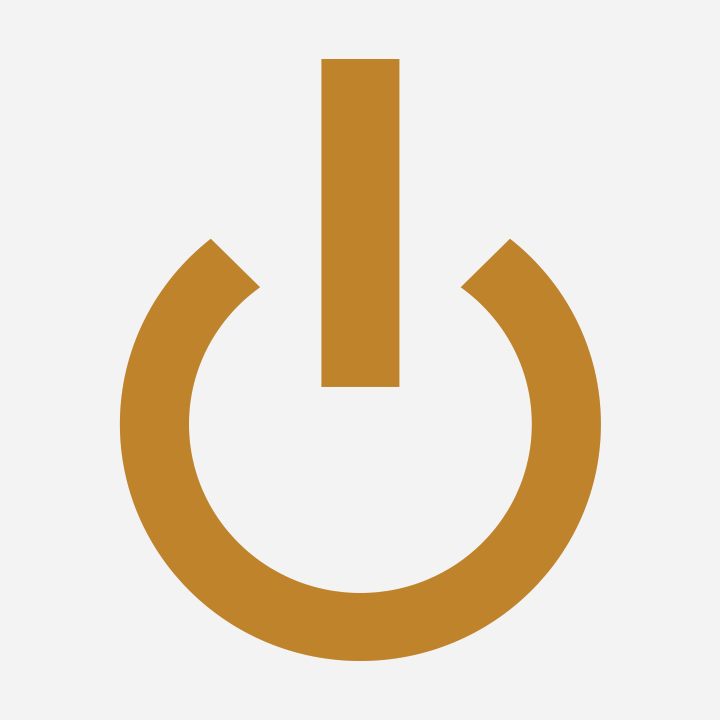 Austin Walker
With decreasing attention spans through the digital age, you now have as little as 5 seconds to make an impression on your webpage viewers before they click away to another site.
If you only have 5 seconds, it's nearly guaranteed that a slow webpage, unsatisfying esthetics, or old content won't be getting your foot in the door.
Perhaps you have been feeling the effects of an underwhelming site for a while, or a sudden drop in traffic has got you wondering if it's time for a website update. Whatever the reason, your desire is building, and you are ready for the change.
Now the question is: How do I go about updating?
If you aren't experienced with the HubSpot platform, or you simply wouldn't call yourself a web-design specialist, tackling a website update can be seriously intimidating.
Lucky for you, we've broken down 7 simple steps to help you navigate the update of your HubSpot website. Follow along to bring your site into 2020 and rock the digital world.
1. Join the Mobile World
Welcome to the digital age, where everyone (and their dog) has a mobile device attached permanently attached to their hand.
These days, more than half of local searches are launched from a mobile device. If your webpage isn't mobile-friendly, you are missing out on valuable leads. Simply put, as soon as they enter your page, they will be clicking out to find an option that is easier to navigate on their little screen.
With a bounce rate like this, you won't even have a chance to up your conversion.
Your website won't automatically be carried over into a beautiful mobile format. You must actively optimize your mobile view for a user-friendly experience.
Luckily, HubSpot has made seeing the difference between your mobile and desktop pages quite simple. When editing a page, flip to your mobile view by clicking the 'edit for mobile' button. You can preview exactly what your mobile site will look like and make changes right here.
Pay attention to how the content looks on the mobile version. You can change spacing, rearrange the order, and customize each page of your site for mobile ease. These changes won't affect your desktop view.
Before you get carried away with customizations, make sure to maintain consistency with your desktop view when it comes to navigation menus, where content is located, and the available content.
You want your visitors to be able to find and navigate your content in a similar way if they visit it from a desktop next time.
Once you've published your changes, visit your site on your phone to see the actual scale and efficiency of your site and make adjustments where necessary.
2. Get Rid of Flash
If your site is still using Flash, get rid of it. This is one of the largest signs that you need an update. Flash has been outdated for over 5 years and is no longer doing your webpage any favors.
Of course, technology is always getting better and better, but the problem with sticking to Flash goes far beyond better tech. The outdated format actually isn't supported by mobile systems like iPad and iPhone, making it completely inaccessible to users on these devices.
Beyond a mobile level, search engines cannot read this formatting, and because of this, your potential customers will struggle to find you on Google.
If you aren't familiar with how Google works and why you need it to be able to read your site, here's a quick breakdown.
Google uses a filtering system to deliver the most relevant answers to their users. When a website hits the internet, google employs little bots to comb through the content; this is referred to as 'crawling'.
These little bots crawl your site and gather information to decide what your content is about. They use your navigation and links to jump from page to page and gather all the information they can. From here, they send it to be sorted and stored in the Google index.
Now that your information is sorted into tidy little tags in the index when a search is performed, Google opens up the filing cabinet of information and pulls out the folder that's labeled for this search. These are the results that will appear for that Google user.
You can see how important it is that Google can read your content. Essentially, if it's unreadable, it simply won't enter the funnel.
Go ahead and convert Flash files to HTML5 and eliminate this problem right off the bat.
3. Match Your Brand
As a business, having a solid brand is essential for consumer recognition, trust, and scalability.
You've likely already established a brand via your company's voice, values, and niche market, but does your website reflect what you are going for? Of course, you want your content to fit into the groove that you have carved out for your business, but what about the actual appearance of the site.
Similar to the impact of a logo, subtle nuances such as font, color schemes, and photographs become associated with who your company is.
If your brand has gone through some changes or the design of your website is simply missing the mark, don't be afraid to match these factors up. If your business has a storefront with a well-established theme, go ahead and carry this across to your website.
Pick fonts for your navigation bar and page content that you feel add to the voice of your brand and keep them consistent across all pages. The same principle applies to your color scheme and layouts. Don't flip around between different layout styles and backgrounds.
Your site should provide a consistent experience and reinforce a clear picture of who you are.
4. Employ an SEO Strategy
71% of Google users don't make it as far as the second page of results. This means that if you want customers to find your site, you've got to crack the top page.
Remember how Google is filtering your content? SEO practices are what help clarify what questions you are answering and what files to sort your content into for the index. They also appeal to Google's favored side when the search engine determines what order to assign on the results page.
When users start a Google search, they use keywords to bring up content that is relevant to what they want to find. The benefit of incorporating these keywords in your content and across website pages is that when users search these terms, they will land on your page.
Every top ranking website is using strategies like this to drive their traffic up and generate meaningful leads. Once you start utilizing these tactics, you will be able to compete with the rest of the content in your folder of the Google filing cabinet.
Break your services into individual pages instead of a list and title each page accordingly. Google will be able to pick these terms out easier this way, and the increased content relating to each title will increase its relevance. Utilize the keywords but be careful not to overstuff them as Google will flag this practice.
Start incorporating internal and external links into your blog content and product pages to boost your ranking. Just make sure to link reputable sites and build the number of links that are leading users to your site as well. Not only does this improve your SEO, but it will lead your customers through your content and increase visit length.
5. Improve Navigation
We've touched on the SEO side of links and menus, now let's talk about the user experience side.
Think about what pages you want traffic on to increase your conversion and sales. These will likely be product pages and contact/service inquiry forms.
Increase the accessibility of these pages by expanding your menu to quickly and easily lead your customers to exactly what they want. Rather than navigating to a generic 'shop' or 'services' page and moving your way through, create options to land directly on that result.
This will help reduce consumer's frustration with waiting for full pages to load between every specification and will provide a more seamless user experience. Break down your services and product categories and add them as child menus under their applicable root menu. This will make it so that hovering over the 'shop' tab would produce a dropdown menu for users to select a more specific target.
Lead your customers through your content and direct them to these desired landing spots by attaching links to interest peaking anchor words. Make it easy for them to access a product or service that you have referenced in your content without going searching for it.
Consumers are used to this user-friendly format to get them where they want to go without the hassle. Incorporating these tricks will boost your sales, and align your site with a modern template.
6. Speed It Up
Today's internet users are accustomed to instant results. Google will load a plethora of answers for them in mere seconds, so they expect websites to do the same.
In fact, a one-second delay in page loading results in 11% fewer views. Essentially, your visitors get tired of waiting and move along to find a quicker solution.
Of course, technical aspects of your website are a lot more difficult to wrap your head around and can prove to be time-consuming tasks for business owners. It's a great idea to seek out a technical review of your page if you aren't sure how to improve the behind-the-scenes elements of your website that impact your site's performance.
There are a few steps you can take to address site load times, such as decreasing the complexity of the materials on the page by using image condensers and removing unnecessary background data. Check-in on what your pages contain and clean up unused files and irrelevant content.
The performance of your website will not only affect user experience, but it also impacts your SEO ranking. Don't ignore the technical end of your website update because it's intimidating; the negligence will be reflected in your metrics.
For ease and esthetic design, consider incorporating upgraded forms and buttons that will reduce lag times generate leads.
7. Continually Produce Content
The most obvious way to keep your website current and updated is to turn out relevant content continually.
Consider the benefits of a blog for this aspect. A blog page is the easiest way to contribute new, SEO optimized content regularly.
You don't need a website redesign every 6 months to keep it updated. Simply create a space that you can keep adding to and keep it fresh. This provides another opportunity to incorporate links and boost SEO as well.
A website that has weekly articles being added to the blog will let users know that the products and services are up to date and will draw new visitors in by answering their questions.
You can catch your visitor's eye by addressing current events and styles or even follow the ever-growing video trend that is sweeping the marketing world. Not only do videos prove to be relevant, but they are actually shown to increase engagement and hold consumers for longer periods.
Trends such as animated explainer videos are a hit on social media and have benefits that span into higher conversions, sales, and consumer reach.
Content is king. Do it often, and do it well.
Time to Tackle Your Website Update
Now that you know exactly where to start and how to update a website, we can't wait to experience all that your new design has to offer. From increased hits to a friendlier layout, we are confident that you will be rocking the internet with your website update.
Ready to get rolling and maximize your HubSpot website? Get in touch with us today to get on your way to being a high performing, customer-pleasing site.