15 Factors to Consider When Choosing a Web Design Agency
October 8, 2020 | 7 min read time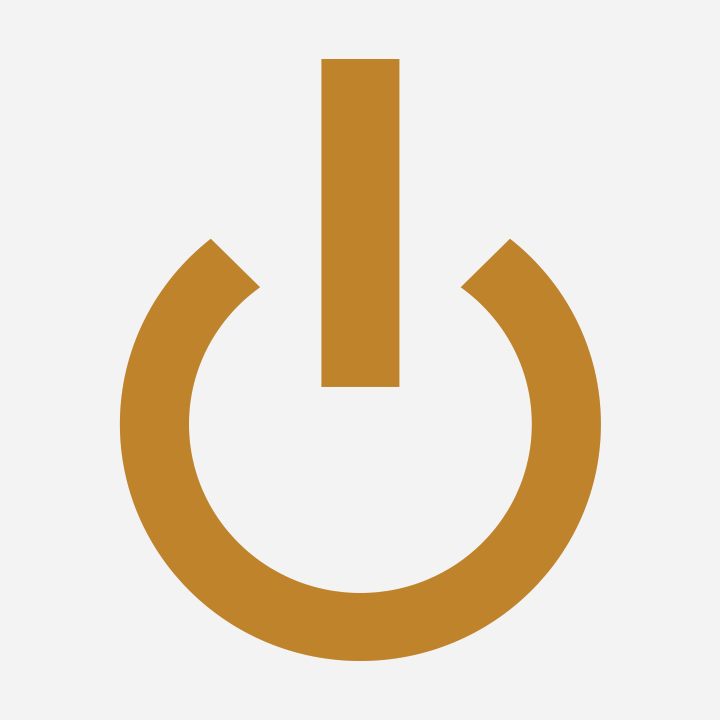 Austin Walker
Topics:
Can you believe that almost half of all small businesses don't even have a website?
Considering that only 10% of Americans don't use the internet, this seems like quite the misstep.
Is it time for you to take the plunge and make a website for your business, but you aren't sure what to look for in a web design agency?
Here are fifteen key factors to consider when deciding who will have the privilege of designing your website.
1. Location and Size of Office
While it's more and more common for companies to operate entirely remotely, you might want to look into if they have a physical office. If it's important to you that you're able to stop in and talk with someone, ask to schedule an appointment when you can drop in. You can also take a look at their Google page and see if there are posted photos of an office.
Depending on your needs, you might be interested in a larger or a smaller agency. It can be good to call around have conversations with different agencies to get a sense of which might be a good fit for you.
2. Do They Have a Specialization?
Different web design agencies might specialize in certain types of platforms and programming languages. They also might have specializations in terms of the types of businesses that hire them.
It can make sense for you to search around for an agency that has experience with the type of service you're looking for. If you're a roofing contractor, an agency that has tons of experience with service businesses might be better off than one that builds sites for SaaS companies.
3. How Credible Are They?
Check out their website and look into any certifications, recognition, or awards they list. This can help give you a sense of their credibility.
When you're choosing a web design agency, you're trusting them with one of the most important marketing and communication tools at your disposal. Credibility is one of the most important characteristics you should look for in an agency, hands down. The last thing you want when you're investing in your business is to have your web design agency suddenly not be returning your calls.
4. Check Out the Quality of Their Designs
Before hiring a web design agency, take a look at their portfolio. Oh, they don't have a portfolio, you say? Move on to the next one that does.
You'll want to look for a number of different things in their portfolio. First, how user friendly are their designs? It's essential that your website is accessible to your potential customers and easy to use.
Next, are their web design ideas high quality or just so-so? Take the time to find an agency with an impressive portfolio, not just one that seems to know how to throw a basic vanilla website together. When you're investing in a website for your business, you want to blow the socks off your customers.
5. Do They Outsource or Do They Have an In-House Copywriter?
Some web design agencies will outsource their copywriting to freelancers. While this isn't necessarily a dealbreaker, it can indicate that the copy you receive could be of a different quality than their portfolio pieces.
When an agency has an in-house copywriter, it means that they're willing to invest in their copy in addition to their design. The copy of a site can have a huge impact on the user experience, so this is not something to slap together unthinkingly.
To learn more about just how important copy is to your brand, take a look at this article.
6. How Knowledgable Are They About SEO/SEM?
Most web design agencies will give at least some lip service to SEO. But how much do they really know about it? Are they experts, or are they just recycling sound bites from other agencies?
One way to determine whether they practice what they preach is to look into whether they apply SEO and digital marketing strategies to their own company. What type of online advertising are they doing, if any? Is their website optimized?
You're trying to grow your business, and in the competitive world of online marketing, you want all the help you can get. If an agency doesn't appear to be very concerned with their own digital marketing and search ranking, you might want to find someone else for the job.
Are you trying to learn about how to improve your Google ranking with your Hubspot website? Check out this handy guide.
7. Do They Have a Social Media Presence?
Social media marketing is an increasingly relevant digital marketing strategy. If the web design agency that you're researching doesn't have social media for their own business, you might want to question whether or not they are truly experts in online marketing.
Taking a peek at their social media is also just a good way to get a sense of the way they brand themselves. Remember, your website is the hub of your own brand image. How do they represent themselves, and is it cohesive with the image they present on their site?
8. Check Out Their References and Reviews
Online references and reviews are infinitely useful, whether you're buying a new pair of socks or trying to decide where to eat dinner. It's equally relevant when you're in the market for a web design agency.
If you come across an agency with a long list of terrible reviews, that's reason enough to keep searching. The review writers have already made the mistake of hiring them so you don't have to.
It is always a good idea to apply skepticism when checking out a company's reviews, however. One disgruntled client or previous staff-member could write an untruthful review out of a sense of vengefulness. On the other hand, some extremely positive reviews could be fake.
9. Look Into The Quality and Quantity of Their Experience
The next question you'll want to look into is how long they've been in business. How many projects have they worked on that is similar to yours? Can you take a look at the final outcome?
More than just how long an agency has been in business, though, you also want to look into how impressive their previous project experience is. If the companies been around for ten years but they don't have much to dazzle you with, maybe they're not the agency for you.
10. How Much Does It Cost?
When you're picking a web design agency, you want to be getting the most bang for your buck. The best place to be in this regard is somewhere in the middle.
If you find the cheapest web design agency out there, you'll get what you pay for. A no-frills, basic, and unimpressive site using a template that doesn't get anybody excited.
On the other hand, if you're paying top dollar for a website, you might be paying too much.
While certain business models might require an incredibly high-tech and complicated site, most standard small businesses won't need anything too crazy. Hiring a solid middle of the road company is probably your best bet for getting where you're going without costing an arm and a leg.
If you're looking into a website redesign in HubSpot, check out this article for more information about the estimated cost.
11. Look For a Web Design Agency That Offers Responsive Design
It is more and more common for people to use their smartphones rather than their computers while surfing the internet. That means that if your site isn't mobile-friendly, a lot of potential customers will bounce right off your site and head elsewhere.
The trend of people browsing the internet on their smartphones doesn't seem to be ending anytime soon. In fact, it's projected that almost three-quarters of the world will only use their smartphones to get online by the year 2025.
If an agency doesn't offer or (gasp!) isn't familiar with responsive design, this isn't a good sign. You're going to all the trouble to get a website made, why wouldn't you make it compatible with the devices that people commonly surf the web on?
12. How Much Do They Know About Conversion?
How familiar is this web design agency with how customers are converted? Are they incorporating their knowledge of conversion into their designs?
Your website is a place where people can find out more about your company, but ideally, it's a place where sales are born. There was once a common philosophy that "if it looks good they convert." Unfortunately, this doesn't cut it anymore, and it takes more deliberate design to optimize your site's conversion potential.
13. Does This Agency Focus in Local, Regional, National, or International Markets?
Some web design agencies might work primarily with small local service businesses, while others might solely deal with international corporations.
What type of business do you have? Are there agencies out there that have the most experience at your size?
It can be nice to see that an agency has experience in a wide range of business sizes, as they are likely experts in tapping to the right target audience.
14. Do They Keep Up With Modern Design Trends?
We've all been there. You look up a company to find out some basic information, and it clearly hasn't been updated since 1999.
You don't want your website to look cheap, clunky, or out-of-date. That's why you'll want to hire a web design agency that is in the know when it comes to modern design trends.
Take a look at their portfolio to get a sense of whether or not an agency is up with the times.
You don't have to be a design expert to do this. When you look at the designs, do they look fresh and attractive or dusty and off? Intuitively, you'll be able to tell whether or not an agency is on top of their game when it comes to keeping up with trends.
15. Do They Design With a Content Management System in Mind?
A website is not a one and done thing. It is a living document that you'll want to change, add to, and update as time goes on.
If a web design agency doesn't have a content management system in place, you might end up dependent on the web developers to update your site. Look for an agency that already has this incorporated into their business model and plan.
It's Worth It to Hire the Right Web Design Agency the First Time Around
The last thing you want to do is hire a web design agency that cannot provide you with what you're looking for. In this scenario, you will likely eat the costs of the first site and have to start from scratch.
It might seem like a huge time investment to do so much research into different web design agencies. However, when you consider how much time (and money) could be wasted going with the first agency you come across, it's definitely worth the time.
Remember, your website is your company's home base on the internet. It is the place where you are funneling people back to from social media, email marketing campaigns, and advertising.
For many customers, your website will be the first impression they have of your brand. As we all know, first impressions can be incredibly powerful, so you want to knock them out of the park the first time around.
Are you looking for more information about all things web design? If so, be sure to check out the rest of our blog for everything you need to know.